Learn About Our Michigan Data Center.
The new data center supports all MojoHost services, including freshly built dedicated servers and virtual private servers (VPS), as well as clients using the MojoCDN bandwidth service and its proprietary MojoCloud object storage, available at a fraction of the cost charged by the most popular "big cloud" companies.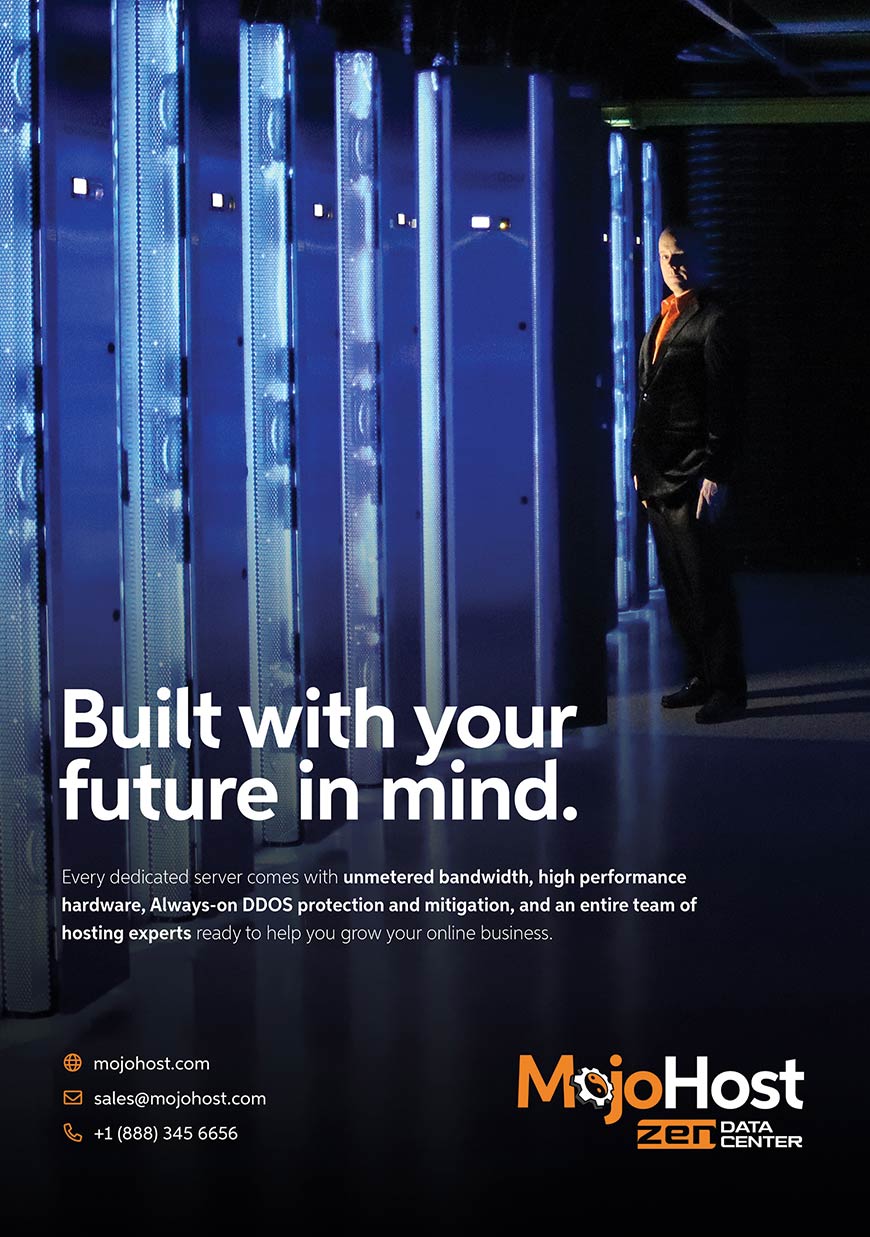 We Live And Breathe Hosting.
It feels great to have our entire North American team working together inside the Zen data center. This is the largest and most ambitious project that MojoHost has ever undertaken. It is with great pride today that we announce our official opening and invite the world to experience true premium hosting. It is now not just about our customer service but about brand-new servers in a facility unlike anything else on Earth.

Best of all if any of our customers develop any artificial intelligence bent on the destruction of the human race, we'll be here to pull the plug and save the planet.
– Brad Mitchell, CEO and Founder
Built With Your Future In Mind.
The name "Zen" was not just about MojoHost's "That's Good Mojo" mantra or its yin-yang symbology; it also is meant to embody that its data center is to be "one with the world," and that means hosting as power efficient as possible. These centers use enormous power to fuel the world's data connectivity, so the solution is (obviously) to use less energy. However, that is different from what most companies do when they build data centers at scale. Focus is often on saving costs even though using today's leading technology will save much more money (and the environment) long term.
Inside the multi-million dollar facility, you'll find leading technology alongside "green choices." When planning the facility, Earth-friendly decisions were made whenever possible and affordable. Instead of corrosive (and dangerous) batteries that need to be replaced in short lifetimes, MojoHost chose the environment by installing dual A and B side 250kVa flywheels with an aggregate of 1MW output (that's 1 megawatt). Unlike other data centers, MojoHost chose APC 48U high-end cabinets. They are extra-wide and extra-deep, allowing for the most accessible cable management and best airflow.